BIG NEWS!
Expansion of onsite payment options! Service Rate Changes! Discounts! Online Billing Update!
Oh, and did I mention the quarterly newsletter already went out August 3rd??? I seem to have this habit of major changes taking place within a month of official communication having already taken place! Ah well, when you're left-handed, life tends to happen backwards. You get used to it after awhile. Like flipping through a comic starting at the back page. Anyone else out there do this?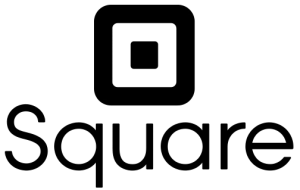 The first change I am both excited and relieved to bring to you finally, is the ability to accept your credit card as a method of payment when I am onsite! No more restriction to merely cash or cheque. This is made possible by an online service that's been around for quite some time now, but that I couldn't make use of while on the Blackberry OS for so many years. I needed either iOS or Android. Thanks to a friend giving me an older Android phone, I am now able to offer credit card payments via the Square app and reader. Not only that, but you can merely tap to pay as well, making your transaction that much more secure!
The trick to making this work however, is having access to WiFi to do the transaction. This new-to-me Android phone requires WiFi access to make calls, send/receive text messages, AND process your credit card transaction to pay for my services. I am hoping to have it latching onto Shaw Go WiFi soon, but as prevalent as Shaw Go WiFi is, it isn't everywhere. So if you wish to use a credit card to pay for onsite service, don't be surprised if I ask permission to connect to your WiFi signal. If you are a wise wireless user, you have a passkey on your router that no one can guess. If you are a power user, you may have logged in and set up a guest account for your wireless router. Either way, this connection will be necessary to process your transaction via Square.
Most of you are aware that a year ago last April/May, I switched from Freshbooks online invoicing, which I'd used for a number of years, to Sprout Invoices, an invoicing system that brought most of what I do "in-house" to the back end of my website. At that time I also made available ticket submissions for sending in your help requests, and an appointment booking system to request a date and time to have me look after your issue. Unfortunately, the move from Freshbooks left a couple tasks being outsourced to other services that were NOT "in house". This has been awkward on my end for the past 1.5 years, and all that changes today!
As of this week, invoices will now ship from the new, all-encompassing "in-house" invoicing system known as "Invoice Ninja". Not only do you as the client get your invoices and automated reminders, (and late fees if you are routinely late), and not only do you get a dashboard to view all your past credits on file, invoice history, and payment history, but even the online payment offerings have expanded. In addition, invoices are sent as attachments via PDF if you have no interest in visiting your password-protected invoice dashboard directly. However, if you do, you will see a Pay Now button that offers payment via credit card, Paypal, or Bitcoin. Time blocks are not the only way to purchase services via Bitcoin anymore, now you can pay your invoice directly with Bitcoin if time blocks are a hesitation for you.
The last thing to note about the change from Sprout Invoices to Invoice Ninja, is that thanks to poor export capabilities in the Sprout interface (relies on WordPress for that), extracting your historical data with FCS has not been possible. Therefore, your dashboard link always included in every email up to this past billing cycle, will be your link to any information you need for 2018 January to July, and years prior. As per standard accounting rules, after 7 years have passed, this history will be removed from the website. It is recommended that any invoices you need for your historical records by opened and printed to PDF by either yourself, or someone you trust if you are a home client, or have someone on staff do this task for you, to ensure no loss of data on your end. Sometimes historical data can move forward with a change in systems, and sometimes lines are drawn in the sand. This time round, lines were drawn in the sand and I couldn't get around them. I apologize if this is an inconvenience to anyone.
As we get ready to head into the coming Fiscal year this weekend, FCS has evaluated costs versus rates, and had to make a few changes continue in a viable manner. It appears the last major rate changes were back in 2014 from what I can tell. So we've gone 4+ years now without any hikes in rates.
Rates have increased for techsupport, training, and secretarial services. Techsupport is now $50/hr, training is now $25/hr, and secretarial is now $25/hr. Because it is a well-known fact that prices keep rising while fixed incomes stay stagnant, these rate increases now come alongside 3 FCS discounts that can be applied to any of the services FCS offers.
FCS continues to offer a 50% discount on rates for non-profit societies. Added to that now, is a Seniors discount at 25% and a Student discount at 15%. Discounts will be applied when requested and if deemed necessary, verified. A person cannot claim to be a student without a current student card or proof of enrollment for example.

Four of the most commonly-used one-hour rates are also now available as eGift cards purchasable through the online Square interface. Time blocks have always been available to give as gifts to your friends and co-workers, family, etc. But now they too are available for purchase via Square at this URL: https://squareup.com/gift/Y64CC8EM2591Q/order This gives you two choices for purchasing time with FCS. Visit the main website to purchase service-specific time blocks: https://www.fa-ct.com/time-blocks-available-for-purchase/ or visit the Square link above to purchase one eGift card that covers a pre-determined sub-set of available services.
With all these changes, you can now tell your friends that FCS accepts Credit Card both online to pay for invoices via the secure website, and now onsite as well via Square. It is hoped these additional methods of handling payment will make it easier for you to make use of FCS services.